Welcome to ebeehq.com! By using our website, you agree to comply with and be bound by the following terms of service:
Use of the Website
Affiliate Disclaimer
: At EbeeHQ, we believe in full transparency and honesty. Please note that some of the links on our website are affiliate links, which means that we may earn a commission if you click on the link and make a purchase. However, rest assured that all our recommendations are 100% genuine and unbiased, and we have a strict
editorial process
to maintain high standards. We only recommend products that we believe will be of value to our readers and that meet our high standards. Thank you for supporting us and allowing us to continue to provide valuable information and resources to the beekeeping community.
---
a. Our website is intended for individuals who are at least 18 years old. By using our website, you affirm that you are at least 18 years old.
b. You agree to use our website only for lawful purposes and in accordance with these terms of service. You agree not to use our website:
i. In any way that violates any applicable federal, state, local, or international law or regulation. ii. For the purpose of exploiting, harming, or attempting to exploit or harm minors in any way by exposing them to inappropriate content, asking for personally identifiable information, or otherwise. iii. To transmit, or procure the sending of, any advertising or promotional material, including any "junk mail," "chain letter," "spam," or any other similar solicitation. iv. To impersonate or attempt to impersonate ebeehq.com or any of our employees, affiliates, or agents. v. To engage in any other conduct that restricts or inhibits anyone's use or enjoyment of our website, or which, as determined by us, may harm ebeehq.com or users of our website or expose them to liability.
Intellectual Property
a. Our website and its entire contents, features, and functionality are owned by ebeehq.com or our affiliates or licensors and are protected by United States and international copyright, trademark, patent, trade secret, and other intellectual property or proprietary rights laws.
b. You agree not to reproduce, distribute, modify, create derivative works of, publicly display, publicly perform, republish, download, store, or transmit any of the material on our website, except as follows:
i. Your computer may temporarily store copies of such materials in RAM incidental to your accessing and viewing those materials. ii. You may store files that are automatically cached by your Web browser for display enhancement purposes. iii. You may print or download one copy of a reasonable number of pages of the website for your own personal, non-commercial use and not for further reproduction, publication, or distribution.
c. If you print, copy, modify, download, or otherwise use or provide any other person with access to any part of our website in breach of these terms of service, your right to use our website will stop immediately and you must, at our option, return or destroy any copies of the materials you have made.
Disclaimer of Warranties
a. We cannot guarantee that the information on our website is accurate, complete, or up to date. We provide the information on our website "as is" and without any warranties, express or implied.
b. We disclaim all liability and responsibility arising from any reliance placed on such materials by you or any other visitor to our website, or by anyone who may be informed of any of its contents.
Warranty Disclaimer
The information and materials provided on our website are provided "as is" and without warranties of any kind, either express or implied. We do not warrant or make any representations regarding the use or the results of the use of the information or materials on our website in terms of their correctness, accuracy, timeliness, reliability, or otherwise.
Limitation of Liability
In no event shall we or our affiliates be liable for any direct, indirect, incidental, consequential, special, or exemplary damages arising out of or in connection with the use or inability to use our website or the content provided therein, whether based on contract, tort, strict liability, or otherwise, even if we have been advised of the possibility of such damages.
Indemnification
You agree to indemnify and hold us and our affiliates harmless from and against any and all claims, liabilities, damages, losses, costs, expenses, or fees (including reasonable attorneys' fees) that such parties may incur as a result of or arising from your (or anyone using your account's) use of our website or violation of these Terms of Service.
Changes to Terms of Service
We reserve the right to update or modify these Terms of Service at any time without prior notice. It is your responsibility to review these Terms of Service periodically for any changes. Your continued use of our website following the posting of any changes to these Terms of Service constitutes acceptance of those changes.
Governing Law
These Terms of Service shall be governed by and construed in accordance with the laws of the state of California, without giving effect to any principles of conflicts of law. You agree that any action at law or in equity arising out of or relating to these Terms of Service shall be filed only in the state or federal courts located in [insert city, state], and you hereby consent and submit to the personal jurisdiction of such courts for the purposes of litigating any such action.
Contact Us
If you have any questions or concerns about these Terms of Service, please contact us here.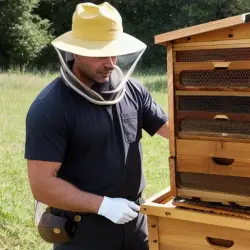 Latest posts by Steve Cruise
(see all)