Affiliate Disclaimer
: At EbeeHQ, we believe in full transparency and honesty. Please note that some of the links on our website are affiliate links, which means that we may earn a commission if you click on the link and make a purchase. However, rest assured that all our recommendations are 100% genuine and unbiased, and we have a strict
editorial process
to maintain high standards. We only recommend products that we believe will be of value to our readers and that meet our high standards. Thank you for supporting us and allowing us to continue to provide valuable information and resources to the beekeeping community.
---
Table of Contents
Our Platform
EbeeHQ.com is an online blog and information platform with the aim to inform aspiring, semi-professional, and experienced beekeepers alike, to help make their beekeeping lives easier! We have information on the best beekeeping equipment, alongside new techniques, technologies, and best practices. Our goal is to provide our readers with the information they need to make informed decisions about their beekeeping practices.
Our Mission
At EbeeHQ, we're passionate about beekeeping and helping others succeed. We believe that with the right knowledge, tools, and equipment, anyone can become a successful and responsible beekeeper. Our online blog and information platform is designed to make beekeeping easier for everyone. Whether you're just starting out or have years of experience, you'll find valuable information and resources on our website.
Our Founder
Steve Cruise, our founder, is an experienced beekeeper with over 20 years of hands-on expertise in the field. He graduated from UC San Diego with a B.S in General Biology, then studied a Masters of Science in Biology from the University of San Francisco. He began his beekeeping journey as a hobbyist and quickly developed a passion for the craft – Getting a master beekeeping certification from Cornell. Over the years, Steve has honed his skills and expanded his knowledge, becoming a trusted expert in the beekeeping community. With his wealth of knowledge and experience, Steve founded EbeeHQ.com to share his insights with others and help beekeepers of all levels succeed.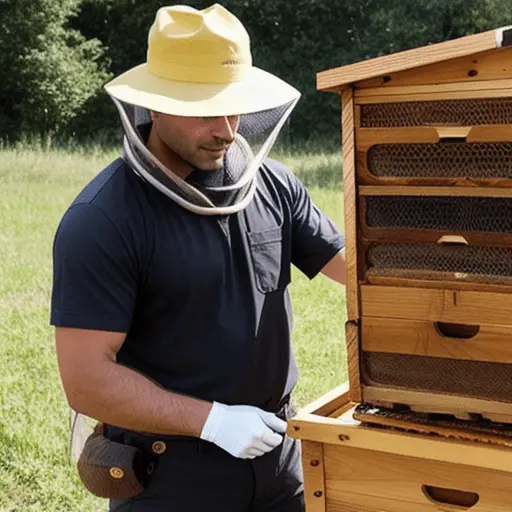 Meet Our Team
Sarah Johnson – Editor-in-Chief Sarah has a degree in environmental science and has been a hobbyist beekeeper for over 10 years. She is passionate about educating others on the importance of bees and their impact on the environment.
Mark Davis – Writer and Researcher Mark has a Ph.D. in entomology and has been studying bees for over 15 years. He is a published author of several scientific papers on bee behavior and pollination.
Rachel Kim – Social Media Manager Rachel has a background in marketing and has been a beekeeper for 5 years. She is responsible for managing our social media accounts and creating engaging content for our followers.
John Lee – Product Reviewer John has been a beekeeper for over 20 years and has a wealth of knowledge about the best beekeeping equipment. He is responsible for testing and reviewing products for our readers.
Emily Chen – Graphic Designer Emily has a degree in graphic design and is responsible for creating visually appealing content for our website and social media platforms.
Together, our team is dedicated to providing the best information and resources for beekeepers of all levels.
Our Resources
Our informative articles and resources cover a wide range of topics, from hive management and bee behavior to honey production and bee health. We also offer product reviews and recommendations on the best beekeeping equipment. We understand that selecting the right equipment is essential to the success of your beekeeping operation, and we're committed to helping you find the best products for your needs.
Join us on our mission to make beekeeping easier and more accessible for everyone!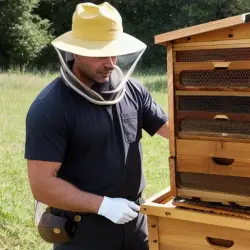 Latest posts by Steve Cruise
(see all)